Innova Services Limited is the one of the Authorized Visa Agents of the Consulate of the Republic of Singapore.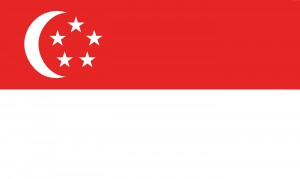 VISA REQUIREMENTS
In order to obtain Singapore Visa, the general requirement is as follows:
☑ Valid passport with at least six months validity from the date of arrival in Singapore. Ensure that your passport has at least two blank pages for the visa to be pasted on.
☑1 set of application form, duly completed (Form 14A)
☑ Letter of Introduction (LOI) to be issued by a local contact in Singapore:
☑ For Social Visitors, any Singapore Citizen or Singapore Permanent Resident, who is at least 21 years old, can act as a local contact.
☑ For Business Visitors, a Singapore registered company / organization can act as a local contact. The LOI must be signed by a Singapore Citizen or Singapore Permanent Resident, who is at least 21 years old, only.
☑Two recent passport-sized photographs with the following specifications:
☑ The photograph must be taken within the past 3 months
☑ Photograph should be in color, must be taken against a white background with a Matt or semi-Matt finish
☑ Image must show the full face and without headgear (headgear worn in accordance with religious or racial customs is acceptable but must not hide the facial features)
☑The facial image must be between 45 mm and 35 mm from chin to crown.
☑ Photocopy of the bio-data page of the applicant's passport.
☑ Seaman Book Photocopy Bio-data pages & medical clearance page (For Seaman only)
☑ Forwarding letter mentioning the purpose & plan of the visit.
☑ Flight arrangement (PNR).
☑ For the employee – Employment certificate mentioning with joining date, designation, salary (salary slip if applicable), leave letter and TIN Certificate. (If applicable)
☑ Bank statement of at least last Six months. (Updated; Company + Personal)
☑ Company Registration Certificate (Trade License) in English with Notary and Memorandum of articles (for Limited Company only).
APPLICATION FEES: BDT 2,600.00/- [Taka Two Thousand Six Hundred Only]
VISA PROCESSING TIME: Minimum Five Working Days (excluding the day of submission).
For more information, please contact:
Mr. Benjamin Nipon Kisku
Supervisor-Visa Consultancy
Mobile: +88 01762692075
Email: info@innovanest.com
Mr. Md. Saddam Hossain
Senior Executive-Visa Consultancy
Mobile: +88 01762692076
Email: info@innovanest.com