We are one of the Authorized Visa Agents of the High Commission of Malaysia in Dhaka, Bangladesh.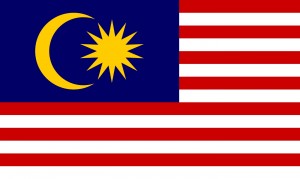 VISA REQUIREMENTS
In order to obtain Malaysia Visa, the general requirement is as follows:
☑ Application Form: Duly completed Original Visa Application Form (IM.47-Pin.1/97), available at the Visa counter, High Commission of Malaysia, Dhaka or Download from the Malaysian Immigration Dept website @ imi.gov.my . You also can download an example format from here.
☑ Photo: Passport size color studio photo (white background, size 3.5 x 5.0 cm)
☑ Passport validity: Passport validity should not less than 9 months from travel date and must contain at least 3 continuous empty pages
☑ Additional Documents required as per Visa Category:
✔ Photocopy of passport, previous Malaysian visa (if any)
✔ For Government employee- N.O.C / G.O/ LOI / Note Verbal Letter
✔ For other nationals must provide Work permit
✔ Confirmation on Hotel Reservation & Air Ticket
✔ Ground Tour Itinerary l
✔ Financial proof- i.e personal Bank Statement for the last 6 months accompanied by Bank Solvency Letter / Certificate or International credit card for those living outside of Bangladesh;
✔ Letter from applicant / employer stating purpose of visit, visiting card / Office ID Card / Student ID
✔ Invitation / Reference letter from Malaysia, i.e. Company/Family/Friends Only. (if any)
✔ Attach copy of family member's passport/Identity card/ Malaysian work permit and Marriage Certificate (if applicable)
✔ For Non-Bangladeshi Citizen, visa will only be issued to those residing in Bangladesh with valid employment/residence permit.
☑ Other supporting documents:
☞  Trade License / Visiting Card / ID card (Photocopy)
☞  Birth Certificate, Marriage Certificate,
☞  Malaysian Immigration Department approval letter (if applicable)
APPLICATION FEES:  BDT 6,000.00/- [Taka Six Thousand Only]
VISA PROCESSING TIME:  Minimum Five Working Days.
Submission hours in our office:  0930 hrs to 1900 hrs every working day.
For more information, please contact:
Mr. Benjamin Nipon Kisku
Supervisor-Visa Consultancy
Mobile: +88 01762692075
Email:  info@innovanest.com
Mr. Md. Saddam Hossain
Senior Executive-Visa Consultancy
Mobile: +88 01762692076
Email:  info@innovanest.com