We are providing complete Guidelines & Consultation services for Thailand Visa.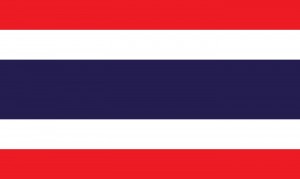 VISA REQUIREMENTS
☑  An application form completely filled out and signed by the applicant.
☑  A valid passport for travelling to Thailand with sufficient remaining validity (Not less than six month)
☑  One set of passport photocopy page 1-5, correction page, last Thai visa page & renewal page (if any).
☑  Two passport-sized photographs (3.5×4.5cm) taken within 6 months.
☑  Evidence of adequate finance e.g. Current Bank Solvency and Bank Statement of the last 6 months with satisfactory transaction (at least 20,000 Baht per person and 40,000 Baht per family or 60,000 Taka per person and 120,000 Taka per family). Only original Bank Statement and Bank Solvency Letter are acceptable.
☑  In case of the applicant is sponsored by his/her company and the company Bank Statement and Bank Solvency Letter are submitted, trade license has to be attached.
☑  Royal Thai Embassy reserves the right to request for the applicant's personal Bank Statement.
☑  A certified copy of an identification of applicant's sponsor if the applicant submits a sponsor's Bank Statement and the sponsor is not submitting application together with the applicant
☑  A copy of air ticket or a booking confirmation or an itinerary
☑  Visa request letter from the applicant and from office if employed or travel letter from the educational institute or student card/evidence of school enrollment if student
☑  In case of medical treatment, a copy of appointment letter from a hospital in Thailand and, if applicable, an original letter from a local doctor
☑  Parents' consent letter for applicant aged under 18.
☑  Trade license (original notarized English translated and photocopy of the original) if the applicant is a first time traveler or a proprietor.
OUR THAI VISA SERVICES INCLUDE:

✔ Documents scrutiny & setting and Advice on needed correction.
✔ Forms fill up and photograph verification.
✔ Required ticket itinerary & hotel booking and confirmation.
✔ Execute required communication and coordination with the concerned Embassy/Consulate.
✔ Passport submission/collection to/from Embassy/Consulate/High Commission.
✔ Passport delivery to our clients.
✔ Special coordination for group visa [number of people>10].
✔ Emergency coordination for urgent passport delivery [for medical and other emergency cases only].

APPLICATION FEES: BDT. 4,500.00/- [Four Thousand Five Hundred Only].

VISA PROCESSING TIME: Minimum Five Working Days.


Submission hours in our office: 0930 hrs to 1900 hrs every working day.


For more information, please contact:
Mr. Md. Saddam Hossain
Senior Executive-Visa Consultancy
Mobile: +88 01762692076
Email: info@innovanest.com
Mr. Md. Mizanur Rahman
Senior Executive-Visa Consultancy
Mobile: +88 01762692082
Email: info@innovanest.com