We, Innova Services Limited, are providing complete Guidelines & Consultation services for Egypt Visa.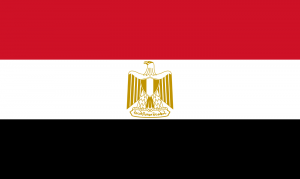 VISA REQUIREMENTS

☑  Accomplished Application for Egypt Visa form
☑  Bank Statement with solvency certificate of visa applicant or letter/proof of financial support by the sponsor
☑  Electricity Bill
☑  Round trip airline ticket
☑  Confirmed hotel accommodation/invitation letter from sponsor (stating address in the Egypt) and sponsor's passport copy
☑  Travel itinerary
☑  For Businessmen: Trade license (Translated and notarized), Visiting Card,
☑  Forwarding letter mentioning the purpose & plan of the visit.
☑  National ID Card Copy
☑  For Employees: Certificate of employment and employees tax certificate/TIN
☑  Passport valid for not less than six(6) months
☑  Two copies of  recent passport size photographs

OUR EGYPT VISA SERVICES INCLUDE:
✔  Documents scrutiny & setting and Advice on needed correction.
✔  Forms fill up and photograph verification.
✔  Required ticket itinerary & hotel booking and confirmation.
✔  Execute required communication and coordination with the concerned Embassy/Consulate.
✔  Passport submission/collection to/from Embassy/Consulate/High Commission.
✔  Passport delivery to our clients.
✔  Special coordination for group visa [number of people>10].
✔  Emergency coordination for urgent passport delivery [for medical and other emergency cases only].
APPLICATION FEES : BDT. 4,800.00/- [Taka Four Thousand Eight Hundred Only]
VISA PROCESSING TIME :  Minimum Five Working Days.
Submission hours in our office :  0930 hrs to 1900 hrs every working day.
For more information, please contact:
Mr. Benjamin Nipon Kisku
Supervisor-Visa Consultancy
Mobile: +88 01762692075
Email: info@innovanest.com
Mr. Md. Saddam Hossain
Senior Executive-Visa Consultancy
Mobile: +88 01762692076
Email: info@innovanest.com