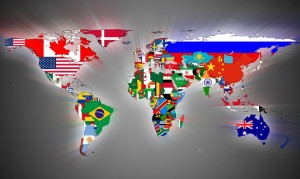 Visa Facilitation & Consultation Services
Innova Services Limited & TravelSmart Limited together is providing complete one stop Visa Facilitation Services for many international countries in Dhaka, Bangladesh; starting from North to South America, All European Countries, United Kingdom, All Middle Eastern Countries & South-East Asia Countries.
Not only we provide complete guideline on step by step documents preparation and file set up as per the Rules & Regulations by the concerned Embassies/Consulates & High Commissions but also we make sure that our clients are getting the authentic information and genuine advice on the actual visa requirements and needed preparation.
We put great emphasis and precaution on completing the total visa application file. The countries for which are offering our services are listed below:
Country List for Consultation Services:
• Nepal
• Sri Lanka
• Vietnam
• Myanmar
• United Kingdom
• United States of America
• Canada
• Brazil
• Mauritius
• Australia
Schengen Countries:
• Austria
• Belgium
• Denmark
• France
• Germany
• Greece
• Hungary
• Italy
• Netherlands
• Norway
• Poland
• Portugal
• Spain
• Sweden
• Switzerland
Our Offered Visa Facilitation & Consultation Services
☑ Total Visa Application File Set up for a particular visa category.
☑ Documents scrutiny & setting and Advice on needed correction.
☑ Forms fill up and photograph verification.
☑ Required ticket itinerary & hotel booking and confirmation.
☑ Execute required communication and coordination with the concerned Embassy/Consulate.
☑ Passport submission/collection to/from Embassy/Consulate/High Commission & Delivery.
☑ Special coordination for group visa [number of people>10].
For more information, please contact:
Mr. Benjamin Nipon Kisku
Supervisor-Visa Consultancy
Mobile: +88 01762692075
Email: info@innovanest.com
Mr. Md. Saddam Hossain
Senior Executive-Visa Consultancy
Mobile: +88 01762692076
Email: info@innovanest.com