We, Innova Services Limited, are providing complete Guidelines & Consultation services for Turkey Visa.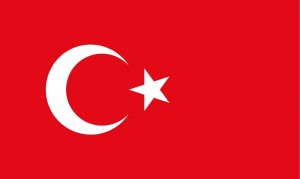 VISA REQUIREMENTS
TOURIST VISA (ALL DOCUMENTS SHOULD BE IN ENGLISH)

☑  Visa application form (duly filled in and signed by the applicant)
☑  Passport (at least six months validity from the date of arrival)
☑  02 Copy Color Photograph. Size: 02"x02" (Recent)
☑  Original Note Verbal (For Govt. Officer) or Letter of Introduction (LOI) for ordinary passport holder (Arabic Translation in a white A4 size paper (Please mention ' To Whom it May Concern" in Arabic instead of " Letter of Introduction" at the top of the translation copy.
☑  Invitation Letter from United Arab Emirates specifying the purpose of visit and mentioning the name and the passport number
☑  Up to date bank statement, (Original Document must be obtained at least 06 month).
☑  Bank Solvency Certificate
☑  Travel Health insurance
☑  Marriage Certificate (For Married couple) (Translated & Attested by a Notary Public)
☑  National ID card or Birth Certificate Photocopies (ID mandatory)
☑  Letter of introduction / Authorized Leave Letter From company or employer.
☑  Applicant must bring forwarding letter from his/her own comapy. The trading license should also be produced for verification purpose.
☑  Visiting card
☑  Hotel reservation in Turkey. (Details address, Phone Number)
☑   Air Ticket-Ticket Itinerary / Reservation
☑  Trade license (Translated & Attested by a Notary Public)- If Business
☑  Income tax return / TIN (Translated & Attested by a Notary Public)
☑  Membership to any trade body (Translated & Attested by a Notary Public)
☑  Invitation from Turkey (Genuine Copy)
 OUR TURKEY VISA SERVICES INCLUDE:
✔  Documents scrutiny & setting and Advice on needed correction.
✔  Forms fill up and photograph verification.
✔  Required ticket itinerary & hotel booking and confirmation.
✔  Execute required communication and coordination with the concerned Embassy/Consulate.
✔  Passport submission/collection to/from Embassy/Consulate/High Commission.
✔  Passport delivery to our clients.
✔  Special coordination for group visa [number of people>10].
✔  Emergency coordination for urgent passport delivery [for medical and other emergency cases only].
VISA FEES:  Will be specified by the Embassy on submission.
SERVICE FEES: BDT. 3,000.00/- [Taka Three Thousand only].
VISA PROCESSING TIME: Minimum Five Working Days.
Submission hours in our office:       0930 hrs to 1900 hrs every working day.
For more information, please contact:
Mr. Benjamin Nipon Kisku
Supervisor-Visa Consultancy
Mobile:  +88 01762692075
Email:   info@innovanest.com
Mr. Md. Saddam Hossain
Senior Executive-Visa Consultancy
Mobile:  +88 01762692076
Email:   info@innovanest.com